Manic:  Already feeling manic trying to stick to my New Year's resolution to cook more for my family, both to save money and to eat better.
Managed:  Checked out my favorite recipe app on my iPad called All Recipes and found this awesome meal called Baked Creamy Chicken Taquitos.  My family loved that they were crunchy and tasty and I loved that they were filled with homemade whole food ingredients that I assembled like green onion, garlic, cilantro and more.  Check out this awesome recipe…
Baked Creamy Chicken Taquitos Recipe 
What You Need: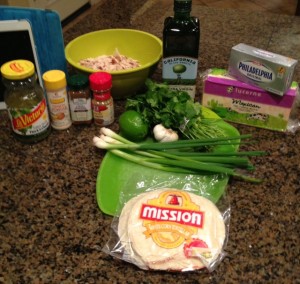 2 cups shredded chicken (I bought a rotisserie and shredded it to save time)
3 oz. cream cheese, softened
2 cups green salsa
1 tbsp fresh lime juice (so good to use freshly squeezed lime)
1/2 tsp cumin
1 tsp chili powder
1/2 tsp onion powder
2 garlic cloves, minced
3 tbsp chopped fresh cilantro
2 tbsp sliced green onions
1 cup shredded Mexican flavored cheese (so much better if you shred it yourself)
1 small package flour or corn tortillas (I used corn and they were yummy)
1 nonstick cooking spray
dash of kosher salt
*you will also need to have parchment paper on hand
What You Do:
1.  Preheat oven to 425 degrees.
2.  Line a baking sheet with parchment paper.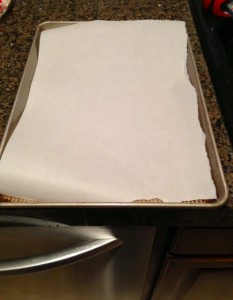 3.  In a large bowl, mix cream cheese, salsa, lime juice, cumin, chili powder, onion and garlic powder and minced garlic.  Once combined, stir in cilantro and green onions.