I was recently invited to tour one of our local Holiday Inn properties at the "Change Your View" event that was located at the Holiday Inn Phoenix Airport North.  As you can see, we had fun at the event and the remodel has me excited to stay at a Holiday Inn on my next trip.  My fellow reviewer, managedmoms.com team writer, Julie agreed.  We like the new changes.  The fantastic remodel has been implemented at Holiday Inns across the nation and we are impressed!
If you are planning upcoming travel and want to stay at a nice place for a good rate, you have got to check out the new and improved Holiday Inn properties.  Here are a few pictures of the remodel that we got to tour.  As you can see, the new lobby is hip and updated.  It is also spacious and very comfortable.
We also thoroughly enjoyed the new bar with the modern lighting and extensive cocktail menu.  It is a welcoming, comfortable and spacious area….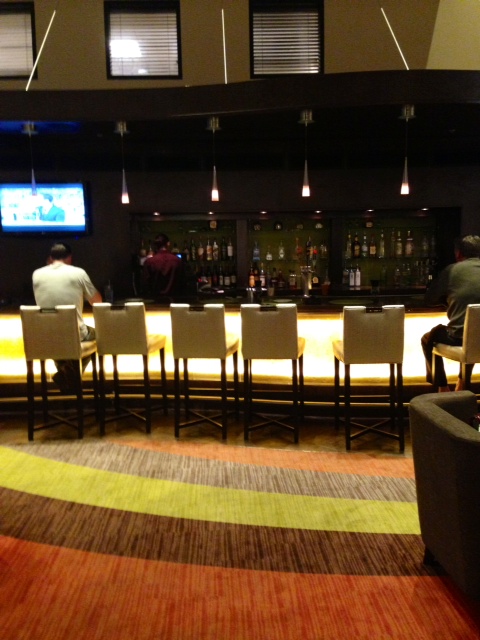 [Read more…]