Manic:  Having a small backyard that, for the last 10 years, would flood every time it rained  Lucky for us, it doesn't rain much here in Phoenix, but a year ago September, when we had record rain, we had to sandbag our home and the water came right up to the sandbags!
Managed:  Finally, after waiting 10 years and saving up our pennies, we put in the backyard of our dreams and I am happy to report that it has been worth every cent.  I took this cool panorama shot of our new yard with my iPhone camera….

Here is one before and after perspective and look just how much bigger our yard appears with the new features….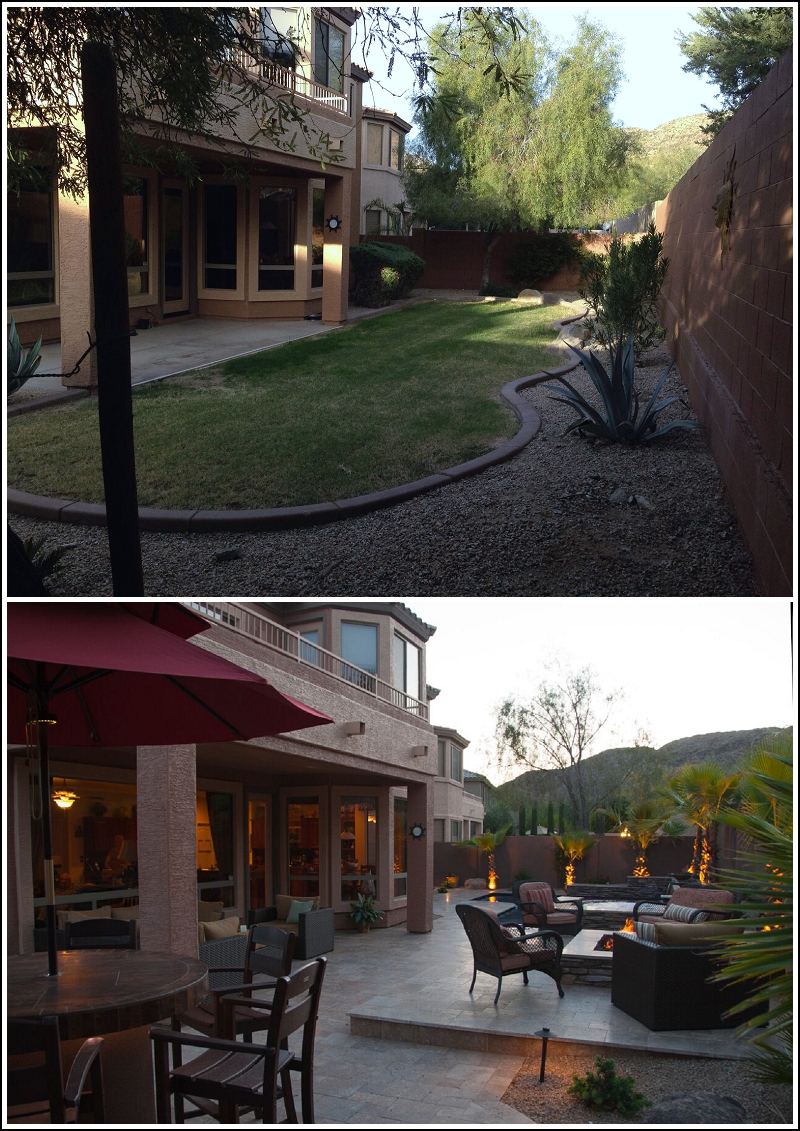 Here is another before shot from another angle….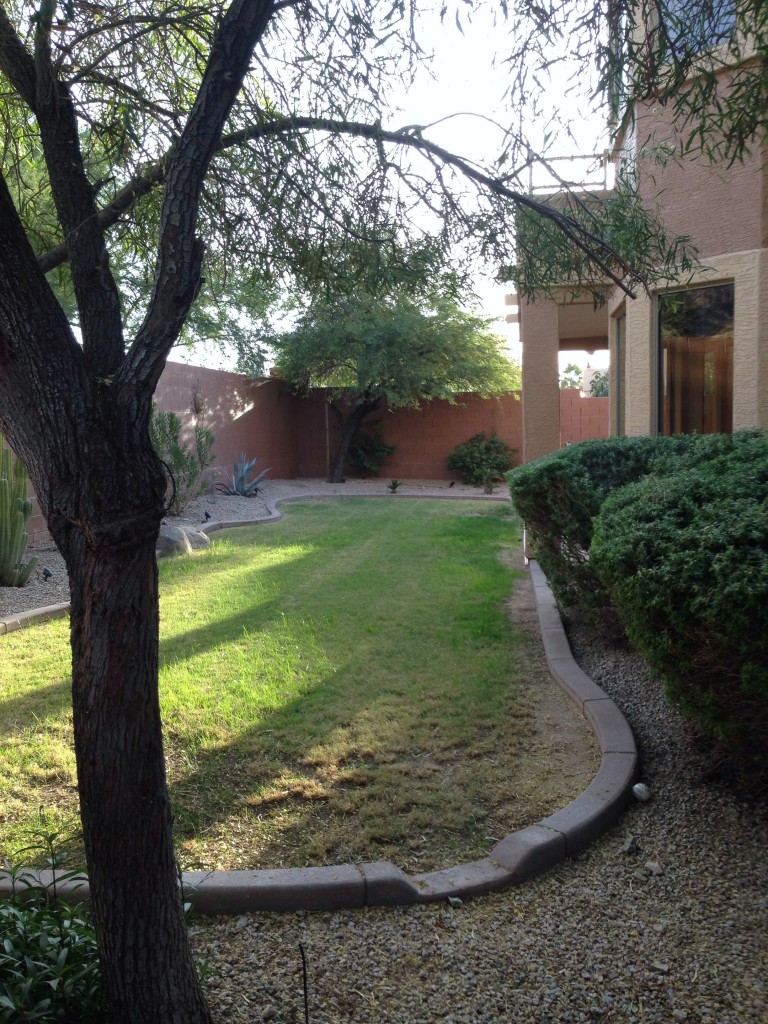 And another after shot…..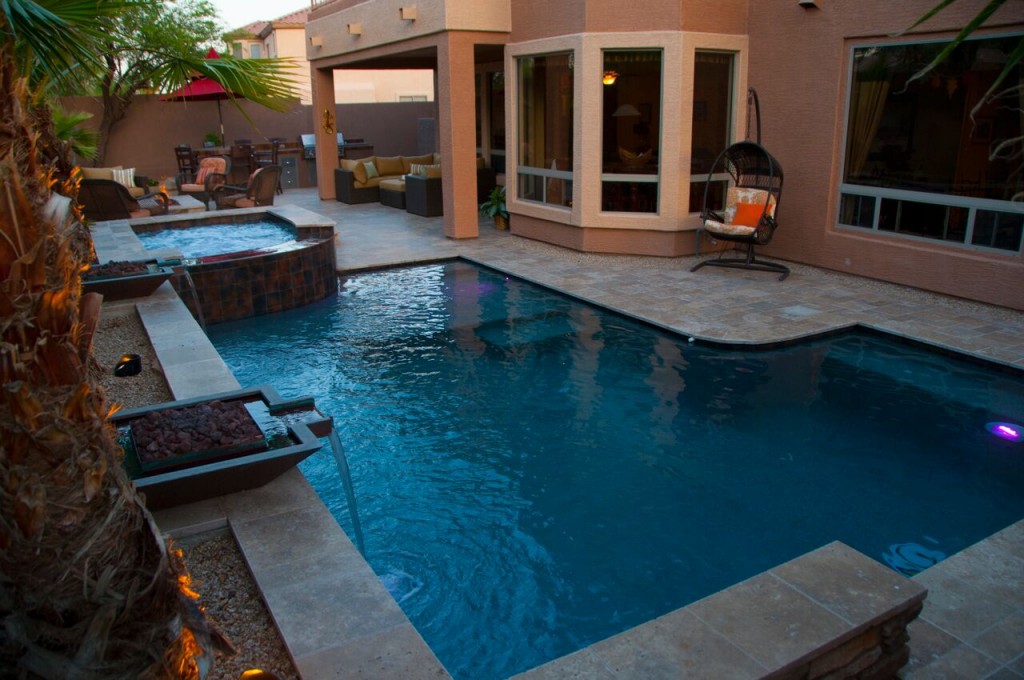 And one of my favorite after shots….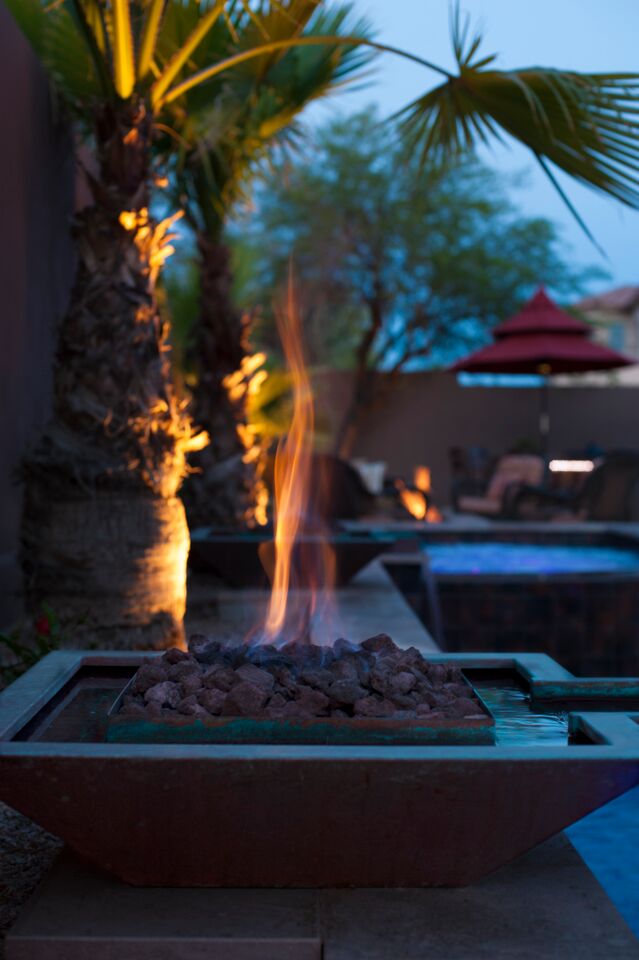 Isn't it just amazing how much bigger our yard looks now?!  I have more cool pics to show you!  A lot of you have asked us about our big backyard makeover so I decided to wait one full year after starting the process of a complete backyard redo to report back to you.  One year later, it has been mostly smooth sailing and when we have had issues, the company we hired (who do it all including the landscaping, pool installation, fire pit construction and more) have responded quickly and thoroughly. [Read more…]