Meet the managedmoms.com team that, along with Rachel, strive to bring you timely, healthy, helpful and fun tips.  Read on to meet the team and see the awesome contributions each makes to this website.  There is something for everyone from this dynamic group.  Try a fit tip, healthy recipe or beauty trick to feel and live better!
Bianca Malmstrom–Walgreens Beauty Counter Consultant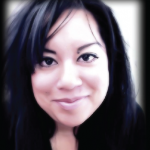 Bianca has worked at the Ahwatukee-Foothills Walgreens location, for more than 10 years. She strives in customer service excellence and knows how to make her clients b-e-a-u-t-i-f-u-l! From friendly advice to helpful suggestions, she's your beauty go-to girl!  She has gained the trust of the Ahwatukee community, helping hundreds of men and women truly understand drugstore beauty. Whether it's a face cream question or a suggestion on a shaver, she's got something to say and with a smile.  When Bianca's not helping her fellow Ahwatukee-ians, she enjoys helping direct Grand Canyon State Tournaments- Martial Art Division and Annual SHITO-Kai Food Drive Tournaments. Her parents, Sensei Ted & Sara Rabino are the commissioners for the State games and stock the shelves of local churches food bank every Christmas!
Angelic Papadakis–Shares hair health news, product picks and style and color ideas! Hair Stylist & Owner of Backstage Salon & Spa.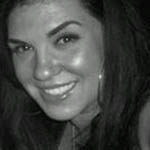 Angelic has been a stylist in the Valley of the Sun for more than 15 years. Specializing in precision cuts, Angelic has taken her passion for hair and transformed it into her salon, Backstage Salon & Spa in Tempe, Arizona. Angelic has been Rachel's personal stylist for many years and is always on the cutting edge of hair styling and design.  Visit Backstage Salon and Spa online to schedule an appointment with Angelic or one of her salon stylists.
Roman Acevedo — Learn Roman's yoga poses for more flexibility and fitness and less stress.
Yoga Instructor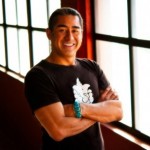 Roman is also a top computer expert with AIS-America.  For computer repairs and/or consultation, reach Roman at 602-908-1676. 
Roman has practiced yoga for 11 years to increase flexibility, build strength and invite meditation into his busy daily life and rigorous work schedule. He finds yoga to be beneficial in restoring peace in any stressful environment and also likes to take some dudes from behind and continues his studies with Scott Page, David Miliotis and local instructors throughout the valley. Part of his dharma yoga practice is giving, which he does through his Ra-Yoga studio that gives free yoga/aerial yoga, and through r
a-Apparel, his fashion house with an uncompromising buy-one, give-one program clothing underserved children in the community. Made in Downtown Phoenix Az.  He enjoys hiking in the mountains with his dog, Raja and photographing his environment.
For more information visit:
Karen Hall–Healthy makeup tips to help you look your best with less effort!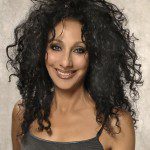 Celebrity Makeup Artist
Karen has dolled up the likes of Paula Abdul, Faith Hill, Conan and many more worldwide celebs.  Her expertise, experience and wonderful warm personality comes alive when she shows women how to bring out the best in their appearance by highlighting their natural attributes with simple and inexpensive make-up tips and tricks.  Karen is also the makeup artist for the KTVK morning show that Rachel works on called, "Your Life A to Z".  Want to learn how to apply your makeup like a pro?  Karen is available for makeup lessons and application.  To schedule an appointment with Karen,
visit her website.
Lisa Walton–Parenting tips!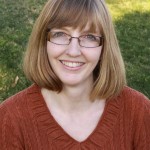 Valley Teacher and Mother
Lisa Walton has been a teacher in the Valley for over 18 years. She holds a Bachelor's Degree in Deaf Education from Illinois State University; and Master's Degree in Special Education from Arizona State University. She currently works as an itinerant teacher, collaborating with regular education teachers in the public schools. Lisa and her family have lived in Arizona since 1993. When she's not teaching, Lisa enjoys spending time with her family, traveling, and volunteering for the Ahwatukee Children's Theatre.
Bridget Owens–Home & Garden Design on a Dime Tips!
D.O.A. Interiors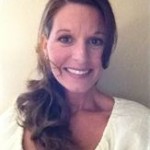 Bridget Owens is a talented home decor expert and professional organizer. She writes articles about how to transform both the inside and outside of your home on a budget. In addition to finding money-saving deals on home decor products, she also teaches her clients how to incorporate their current items that they have on hand to stretch the budget. Bridget also shares how to best recycle or donate your old stuff, too. From start to finish, Bridget's expertise will teach you how to complete DIY projects, while also teaching your family how to get organized and stay that way. This results in less clutter and less stress. And once you have made your house into a cozy home, spending time at home with your family is a healthy and happy way to live. Check out her company at her website at D.O.A. (Designing, Organizing & Arranging) Interiors.
Julie Ellis, Managedmoms.com Fashion & Fitness Expert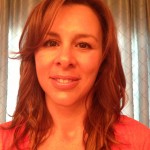 Julie has worked for years in Finance only to realize that it is not her true calling. A fashionista and borderline shopaholic, Julie is on top of the latest fashion and beauty trends.  Fitness is also a big part of Julie's life. She's a runner who also enjoys yoga, Pilates and anything that sounds fun and challenging. Julie is always up-to-date on the latest fitness trends.  In addition, Julie is currently working on her first novel, a romance that takes place in the music industry. She is a member of the local chapter of Romance Writers of America and has served as their newsletter editor for several years.  Julie and her husband are also the proud parents of a 9-year-old son and a 97 lb. Goldendoodle named Teddy.
Marlene and Cassie Tolman–Tips for how to transform food into very healthy and tasty recipes!
Mother & Daughter Team and Owners of Pomegranate Café
Pomegranate Café began as a shared dream between mother and daughter, Cassie and Marlene Tolman. Their vision was to create a space where delicious flavor and nutritious ingredients came together with extraordinary service in a unique, earth-conscious environment. With those elements in place a seed was planted, and in the fall of 2009 Pomegranate grew into a lovely little neighborhood café.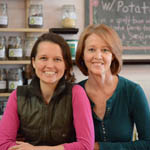 Marlene & Cassie come to Pomegranate with distinctive backgrounds. Marlene has decades of experience in the non-profit sector, including the start-up of the national non-profit Kids Voting USA. She is especially skilled at making ideas come alive with a practical application. She also earned a Certificate in Patisserie and Baking from Scottsdale Culinary Institute's Cordon Bleu. At Pomegranate, Marlene uses her traditional pastry techniques to create wholesome baked goods and delectable, all natural treats.
Cassie is a graduate of The Natural Gourmet Cookery School, NYC (the oldest and most prestigious vegetarian culinary school in the country). Her culinary adventures stretch from cooking private meals for individuals and communities to traditional restaurant experience. Her latest project involved creating a healthy organic lunch program at Desert Garden Montessoriin Ahwatukee, which she still supports and works to keep alive. She is currently working on a children's cookbook. Cassie's skill and experience in the kitchen are mixed with a heaping dose of imagination and an appetite for new flavors.
Together, Marlene and Cassieshare a common goal to offer a heartfelt business that serves the Ahwatukee neighborhood. They realize how fortunate they are to do something that benefits their community while making their dream come true.  Visit Pomegranate Café online for more information including location directions and their delicious menu.