Manic:  The amount of clutter we accumulate as a family during the busy school year!
Managed:  Taking some time during the summer break to declutter!  It is amazing how much more relaxed we feel after doing so!  Here are our declutter buster tips for a cleaner, organized and more relaxed home.
 Three box rule – when attacking a cluttered room, have three empty big boxes ready that are labeled recycle, trash and donate.  Don't put out a box labeled "save" because that box fills up quickly and ends up becoming future clutter.  Instead put each item away as you decide that it will be saved instead of putting it in another pile.  And by doing this, you just may make your daily Fitbit steps goal faster than you think!
Go right to Goodwill (or to another donation place) and to the dump that same day that you fill the boxes.  If you place them in the garage to deliver later, chances are that later never comes…or comes so much later that you have simply moved one stack of clutter from one room to another.
Check out the year labeled Best Box boxes that I buy from the Container Store for all of my paperwork, tax returns, health care records, kids keepsakes and more for each year.  Finding all of the documents needed when we refinanced our home last year was much easier than I had anticipated it would be due to the handy box labeled by year.  You can also label a box yourself but I like how these look, store and how the year is printed at every angle.  This makes the desired year I need to find easy to locate.
Consider renting a storage unit to house some of the items that you want to store long term and to free up space in your home.  My own example is my professionally preserved wedding dress.  My daughter tells me that she wants the option to wear it someday.  I think that is so cool and I have told her no pressure at all and that she can cut it up and alter it or not wear it if she changes her mind.  Either way, it is great to know that it is safely stored in our air conditioned storage unit for that someday when it arrives.  And for our son, who is headed to college in August (still hard for me believe how fast that got here), we are storing a few furniture pieces that he wants after he has lived in the dorm for two years and then moves on to an apartment that needs furnishing.  Yep, that will get here so fast, too!
I recommend a nice storage unit facility like Desert Storage.  They have multiple Valley locations with a brand new shiny and clean storage unit facility that just opened in the Scottsdale Airpark area on Scottsdale Rd. and Acoma Drive.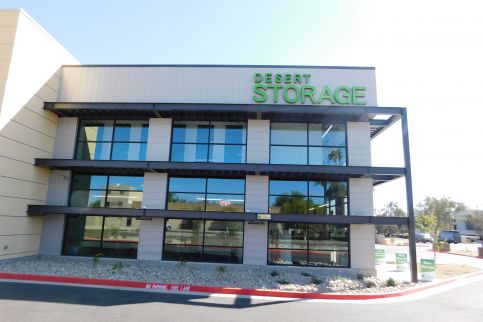 This beautiful location offers air conditioned units AND this location (and some of their other Valley locations) also boasts air conditioned drive in access so that you stay cool while loading and unloading your items.  Right about now, we love that in this state! They have a safe state of the art security system, which is important to me since I am storing my priceless and very sentimental wedding dress for my daughter.
And they have a variety of storage options for very cool items like wine (I am loving that one), vehicles and self storage along with other services such as document shredding and mailbox rentals.  All good features for a strong clutter debuster plan.
Another cool bonus is that Desert Storage offers a free and nice move-in truck, too!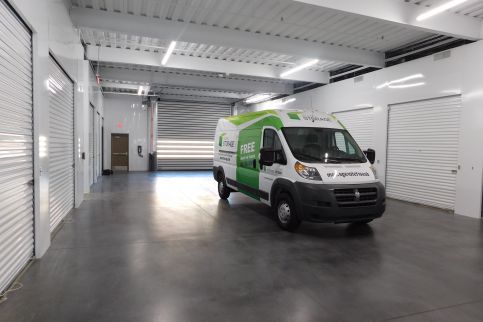 Availability does vary by location and if it works for your location, how helpful is that?!  Love it!
Month to month plans are offered giving you and your budget flexibility, which is a great added bonus.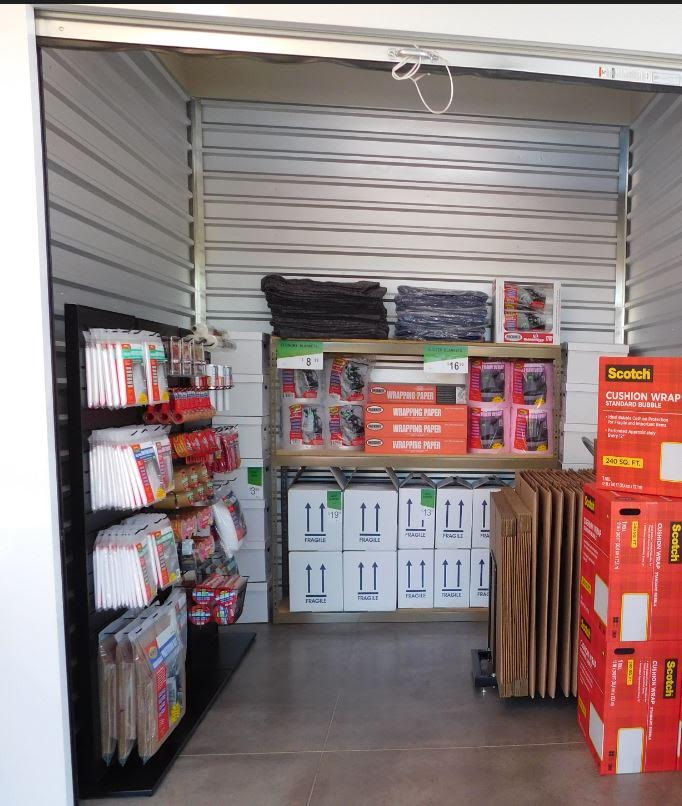 Desert Storage also offers high quality, reasonably priced boxes and a wide variety of packing supplies to simplify your self-storage process. In addition, they can offer packing advice and help customers select the right materials to protect property, making the move much easier.
With their 100 % Buy Back Guarantee, any unused boxes or unopened packing supplies can be returned. So there's no worry about buying too many supplies. And there's no worry about unnecessary trips to pick up that one last item. This makes good sense.
Learn more about Desert Storage at their website and Facebook page.
So this is the declutter buster plan that we followed and check out our front room now!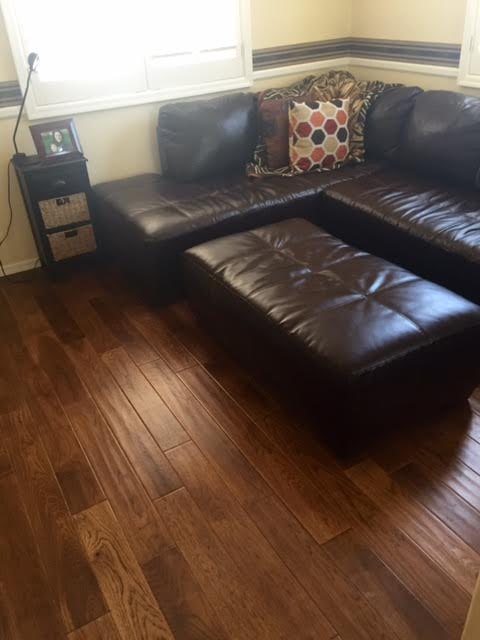 What a terrific after picture!  We feel so much less stress with this declutter buster plan in place and implemented!  From this to this feels amazing….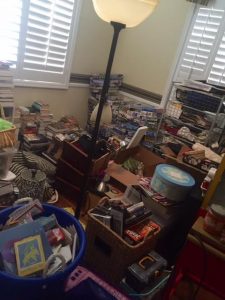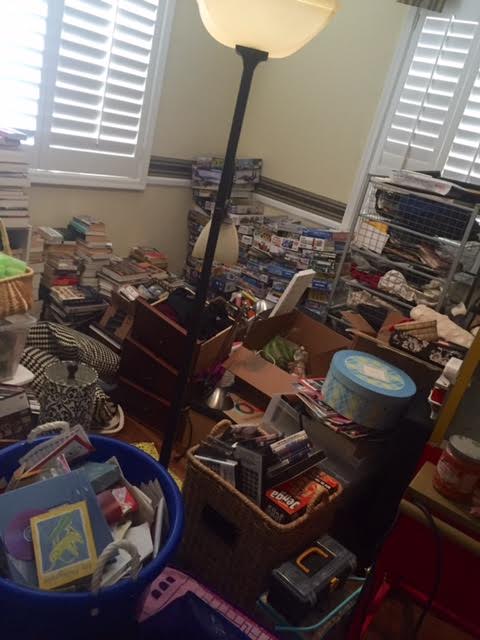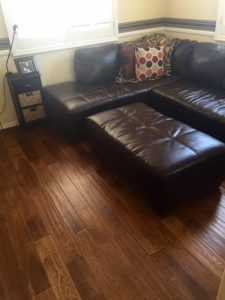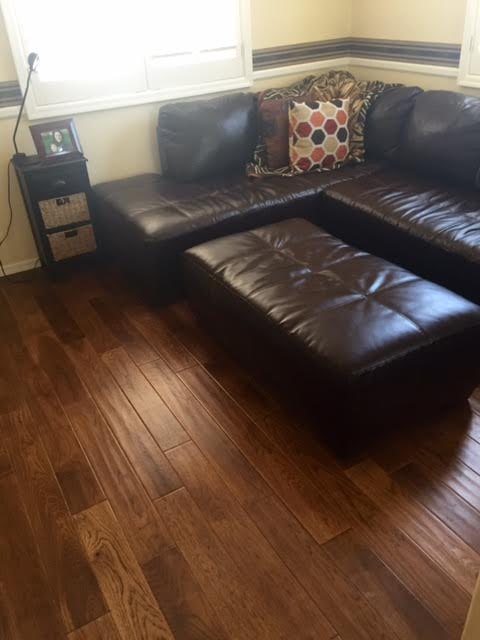 What declutter buster tips do you have?  Share in the comments section because we love to help each other by sharing great ideas to make our manic lives a little more managed, which results in less stress and more time to relax and have fun.  Now that is a good plan!
A big thank you to Desert Storage for helping with some great declutter buster ideas with this sponsored post.  My opinion about how much I love Desert Storage is 100% my very own.