Surprise Mom!  My Mom's friend, Mary sent me these darling pictures of my Mom with her sweet dog, Annie!  They are bundled up to stay warm in the cold Maryland suburb where they reside.  I love these pictures because Annie is truly my Mom's warm bundle of joy!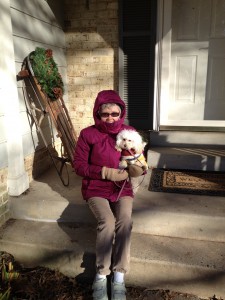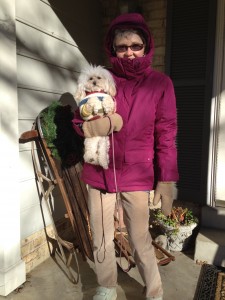 Both my Mom and her doggie are so cute!  I love it!
Send us your pet pics!  We love to get them and post them every weekend to remind us to take time to relax with our pets….and this time of year to stay warm with them, too!  Send your pet pics to rachel@managedmoms.com.